Welcome to Magic Stair Lighting!
We offer you the opportunity to have truly magical stairs. Can you imagine that the stairs in your living room do not disappear in the dark, but are gently illuminated, and this soft light does not dazzle, but only brings out the beauty of the materials used for their construction?
After dusk, the stairs take on a unique look, they are not only beautiful, but also have a little magic in them. And as soon as you get there, the lamps gradually, smoothly brighten to full brightness, allowing you to move safely up the stairs. Or maybe you will be charmed by the flowing LED light wave in the form of successively lighting up lamps? Truly magical stair lighting. Light changes the space!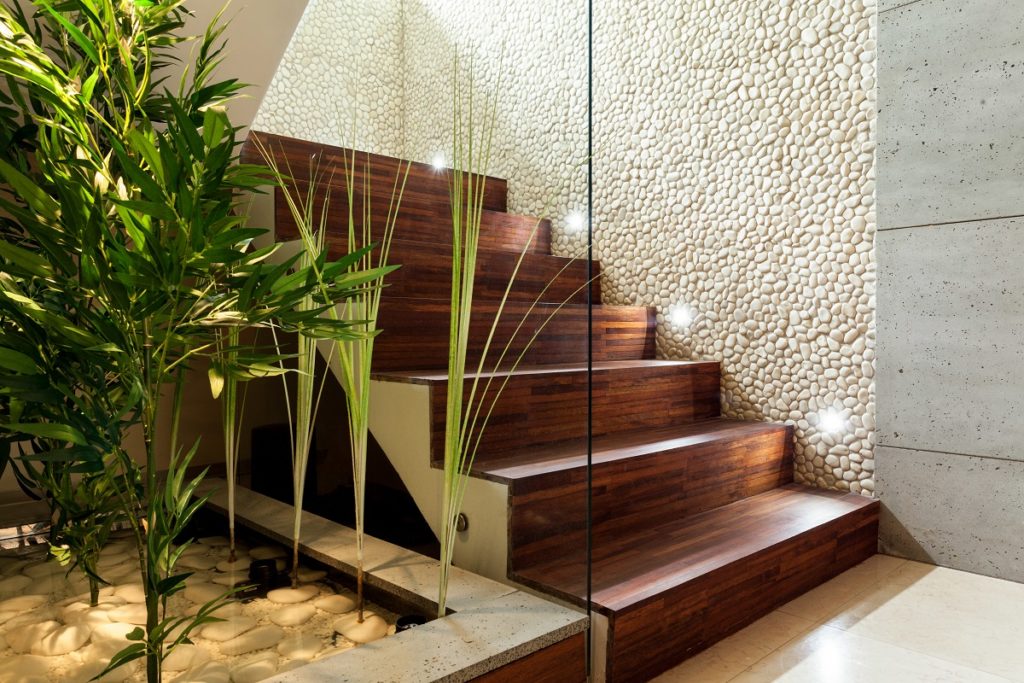 You'll like walking up the stairs
Did you know that you can enjoy the magic and smart stairs at the same time? You will certainly appreciate the comfort of forgetting to turn off the lighting and lower energy bills. If you stop on the stairs for a moment – the system will warn you before turning off the lights and allow you to extend the lighting, and if you move away, the lighting will turn off automatically. And if we add that you can use your smartphone to play with the lighting system settings and choose the ones that best suit your preferences, differently during the day, differently in the evening and differently at night? Either perform installation diagnostics from your smartphone, or perform a demo show for your friends, etc. etc.? You can read more about the possibilities of intelligent stair control in our article What are smart stairs in LED technology? Definitely you'll like walking up the stairs.
Discover our intelligent stair LED lighting systems
Your magic and intelligent stairs will work great thanks to the intelligent stairs system. Discover our products and choose out of three smartLEDs control systems for intelligent stair LED lighting available below: smartLEDs Exclusive System, smartLEDs Premium System or smartLEDs Easy System. If you don't know which one to choose, you can read our article on how to choose the most suitable stair led lighting system.