smartLEDs S2 Easy – Staircase LED Lighting System
Smart staircase LED lighting system acivated by movement. The system smoothly turns on the light on the staircase as well as performs automation of movement and dusk.
The system is intended for intelligent control of multi-point LED lighting of staircase in LED lighting systems 12V DC / 24V DC with parallel lamp connection. Lamps can be connected in 1 or 2 groups with different current load 8A (output L1) and 2A (output L2) and work in one of 3 modes: Master lamp mode, mini light wave mode or together mode.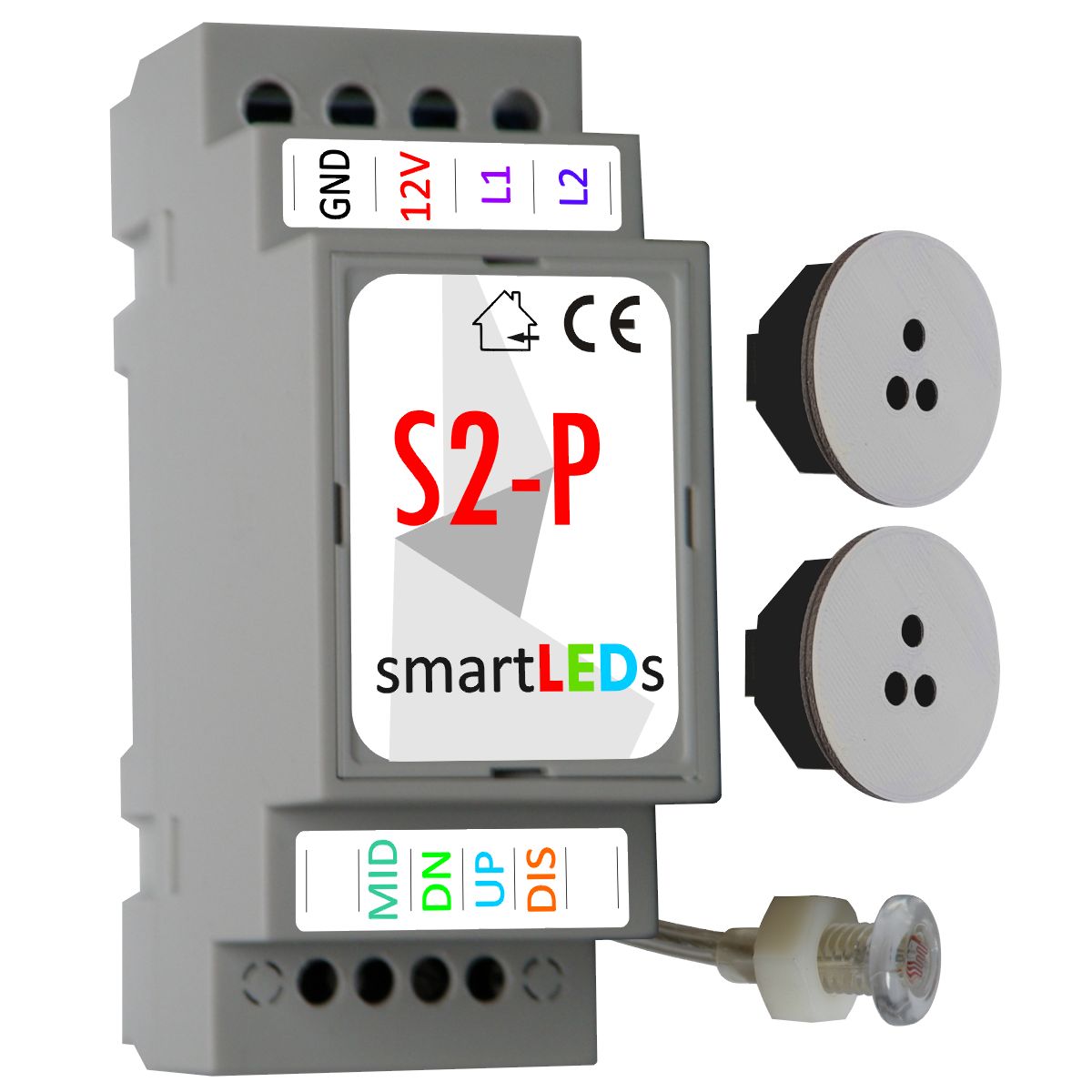 The basic version of the system includes:
Intelligent S2-P – stair LED controller (PREMIUM model) with built-in dusk switch and built-in configurator of 17 operation parameters
Hermetic light probe
Two smartLEDs DELTA  stair optical distance and motion sensors with a maximum range of up to 200 cm, for installation at the bottom and top of the stairs, with mounting accessories.
Mounting accessories
flush mounting box Φ35mm or
adapter for Φ60mm electrical installation box
NOTE: The offer does not include a Φ60mm electrical installation box.
You can choose additional option of the system:
One or two sensors for installation on the mid-floor (MID1 and MID2), if there is an exit from rooms at the mid-floor level. These sensors are needed to detect movement from the mid-floor level.